Coordinate and implement strategies to reduce vacant and abandoned properties, enabling our community to thrive
OUR HISTORY
The Monroe County Vacant Property Resource Hub provides information and services aimed at reducing the number of "zombie" and vacant properties in our community. The website offers resources to four key stakeholder groups: Homeowners; Neighbors; Sellers and Buyers; and Municipalities.
The Monroe County Vacant Property Resource Hub was born out of the previous Monroe County Vacant and Abandoned Property Task Force, brought together by Adam Bello as then County Clerk in April 2016. For five years, the Task Force engaged the public, focused on neighborhoods in need, and sought to educate residents on homeownership, property maintenance, and the impact of vacant properties. The Resource Hub has come to life under the efforts of the Monroe County Vacant Property Advisory Committee, formally created by County Executive Bello in March 2021, to continue to improve the state of vacant properties in communities across the county. Funding to develop and maintain the Resource Hub Special was provided by the City of Rochester through a grant from the Local Initiative Support Corporation (LISC).
FREQUENTLY ASKED QUESTIONS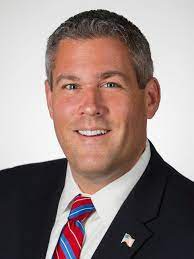 A MESSAGE FROM
County Executive Adam J. Bello and Rochester Mayor Malik D. Evans
The vibrancy and vitality of our neighborhoods is critical. From our years of work in government, we have heard from residents across Monroe County that vacant properties are often the single most concerning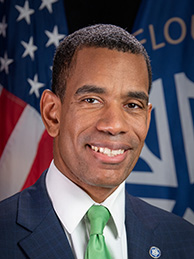 issue facing them as homeowners. Responding to these concerns, together we have created this resource hub. Our goal is to inform and empower our residents, help them keep their communities safe and clean, and improve the quality of life for everyone across the city of Rochester and Monroe County.
Events in September 2022
Sunday

Monday

Tuesday

Wednesday

Thursday

Friday

Saturday

August 28, 2022

August 29, 2022

August 30, 2022

August 31, 2022

September 1, 2022

September 2, 2022

September 3, 2022

September 4, 2022

September 5, 2022

September 6, 2022

September 7, 2022

September 8, 2022

September 9, 2022

September 10, 2022

September 11, 2022

September 12, 2022

September 13, 2022

(1 event)

5:00 pm: Successful Homeownership Presented by The Housing Council at Pathstone

https://www.thehousingcouncil.org/calendar/2022ppjuly-kj7cw

September 14, 2022

September 15, 2022

September 16, 2022

September 17, 2022

(1 event)

9:00 am: Homebuyer Education Class Presented by The Housing Council at Pathstone

https://www.thehousingcouncil.org/calendar/fthbapril22-ghre8-tlc3m

September 18, 2022

September 19, 2022

September 20, 2022

September 21, 2022

September 22, 2022

September 23, 2022

September 24, 2022

September 25, 2022

September 26, 2022

September 27, 2022

September 28, 2022

September 29, 2022

September 30, 2022

October 1, 2022
Vacant Property Fast Facts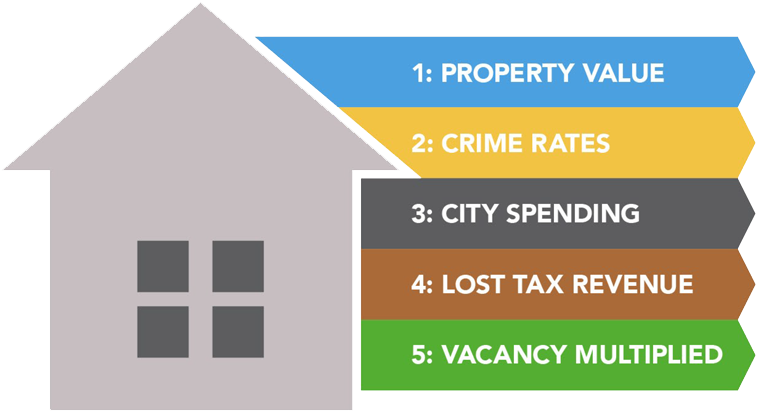 1– Property Value: Property values of vacant foreclosed homes typically drop by 38% (varied by locality)
2– Crime Rates: Crime rates within 250 feet of a vacant foreclosed home increase 10% annually, on average. Theft, vandalism, and arson are the most common, with arson costing $30,000 per home.
3– City Spending: Police and fire department costs increase $1,500 per vacant home. Some public work departments also experience expenses in maintaining vacant homes (e.g., grass cuts, boarding).
4– Lost Tax Revenue: Property value decreases can result in up to an 83% reduction in tax revenue from vacant foreclosed properties (per a 2005 estimate).
5– Vacancy Multiplied: Hyper-vacancy occurs when more than 20% of homes in a defined area are vacant, indicating vacancy could grow indefinitely.
COMMUNITY IMPACT OF VACANT PROPERTIES
Vacant properties can include abandoned homes, buildings, and unused lots. Many of these structures have been unoccupied for over a year and can pose a health hazard and danger to public safety.
The cost of abandoned properties to municipalities includes attending to and monitoring criminal activity, health and safety hazards, and lost tax revenue.
The impact to surrounding homes are lower property values, increased insurance premiums, and a poorer quality of life.
"Appearing different"
Securing vacant properties without clearly signaling they are abandoned may save as much as $85,000 in avoided property value losses. Techniques like using alternatives to plywood (e.g., window/door replacement, clear-boarding) to secure properties have been successful in communities that have tried such innovative approaches.
Sources:
Klein, Aaron. Understanding the True Costs of Abandoned Properties: How Maintenance Can Make a Difference. White paper written for Community Blight Solutions, January 2017.
Mallach, Alan. The Empty House Next Door: Understanding and Reducing Vacancy and Hypervacancy in the United States. Lincoln Institute of Land Policy, 2018.
Bass, Margaret, et all. Vacant Properties: The True Costs to Communities. National Vacant Properties Campaign, August 2005.
Our Events, Our Projects, and Our Communities